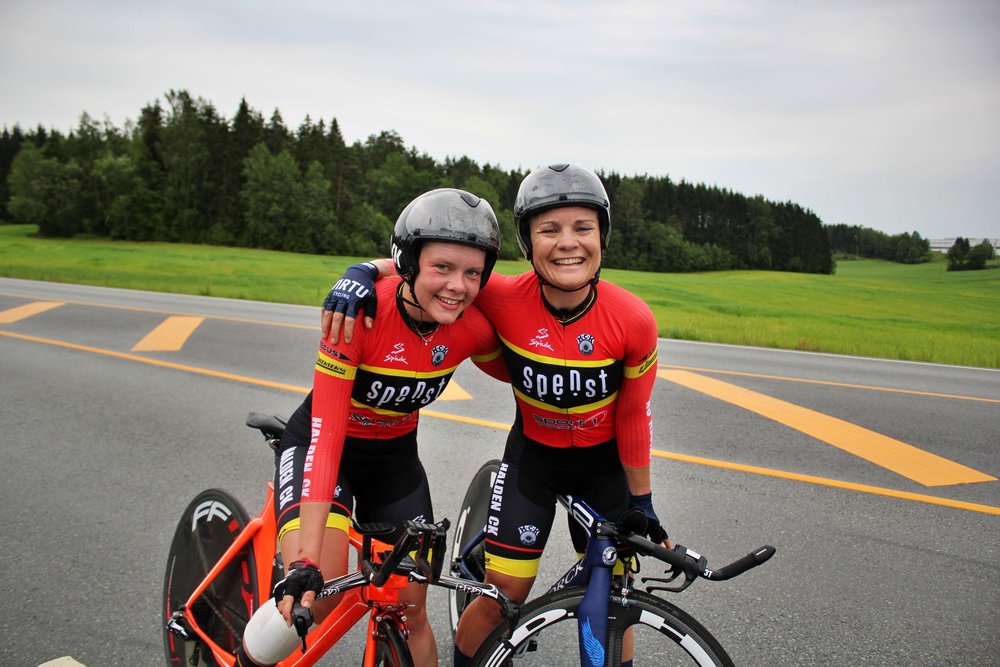 Drops Cycling Team is delighted to announce that Norwegian duo Emilie Moberg and Elise Marie Olsen will join the team for the 2020 season.
Emilie Moberg, 28 joins the team from Team Virtu Cycling which is set to close at the end of this season, 2020 will be Emilie's 11th season registered to a UCI team and will bring a vast amount of experience which can be shared among her new teammates.
Having battled with injuries during the past 18 months, Moberg recovered to perform well towards the end of this season taking home the Green jersey from her home race of Ladies Tour of Norway and multiple top ten's from the Lotto Belgium Tour.
Emilie spoke about her excitement for her upcoming transfer, "I am very thankful and happy to announce that I will join Drops for the 2020 season. I think as a rider and a person the team is a really good fit for me. I am excited about joining a non-Scandinavian team, but at the same time, this is a team with a similar mentality. I like the fighting spirit within the team and for next year we will have a strong group of riders, a good race program that fits me well and I am excited about taking on a new role in a new team."
The experienced Norweigan will lead the reinvention of the team's sprinting lineup and will also be a key asset in our classics campaign. Off the bike, it's clear that Emilie matches our ethos of balancing enjoying life while being competitive on the bike.
"I really like that it will be a good mix of experienced riders and young riders on the 2020 team, because I think both ways we can benefit from each other's perspectives." Moberg said. "And of course I am very proud that we are two Norwegian riders, from the same town, on the same UCI team next year."
Elise Marie Olsen, 18 also hails from Halden, Norway where the Ladies Tour of Norway finishes. Olsen is fresh from representing her country at the World Championships in Yorkshire where she rode well in support of teammate Silje Mathisen and had her hopes of a strong finish scuppered by a crash with 2km to go on the finishing circuit.
"I am really proud and delighted to get the opportunity to join Drops, the team appears solid and serious, established on a friendly and safe environment." Olsen explained. "When also having Emilie as a mentor in the initial phase, I can't imagine a better way for me moving from women junior to my first year in women elite. I must say it is almost a bit surreal that my first year as a senior will be together with my old neighbour and idol Emilie."
2020 will be Olsen's first year at senior level and is she is the first rider announced who will form part of our select new U21 group of high potential riders as the team aims to reaffirm itself as one of the most successful development programmes for young talent in Europe.
Earlier this season, Elise finished on the second step of the podium in two of Europe's most prestigious junior races, the Tour of Assen and The Arctic Heroes of Tomorrow Race which runs alongside the Arctic Race of Norway men's race.
"I am convinced that I will learn and experience a lot the upcoming year, and I will do my very best to contribute to the team on and off the bike." Elise said. "I promise that I'm super motivated to train hard with high quality this winter, so that I can be best prepared when the 2020 season kicks off."