THE ITALIAN, SURPASSED ONLY BY WIEBES (DSM) AND D'HOORE (SDW) IN THE LAST RACE OF THE 'BLUES' BEFORE THE CHAMPIONSHIPS. LONG ESCAPE BY JELENA ERIĆ, CAUGHT ONLY 5 KM FROM THE FINISH LINE.
An almost unbeatable way for the Movistar Team to put an end to their competitive activity prior to the National Championships, with a new visit to the podium -the 35th in this 2021 season- by Barbara Guarischi, 3rd in the Belgian Dwars door test in Westhoek (UCI 1.1) disputed this Sunday in the lands of Ghent-Wevelgem, with a final next to Ypres, in the town of Boezinge.
The team led by Jorge Sanz -who saved, with just scratches, a great crash at the start of the race had a lot of prominence from the start with the long escape of Jelena Erić , a sextet -together with Majerus (SDW), Steigenga (DVE ), Curinier (ARK), Worst (PLA) and Swinkels (TJV) – who stayed ahead until the last of the final three 12km laps, caught with five kilometres to go.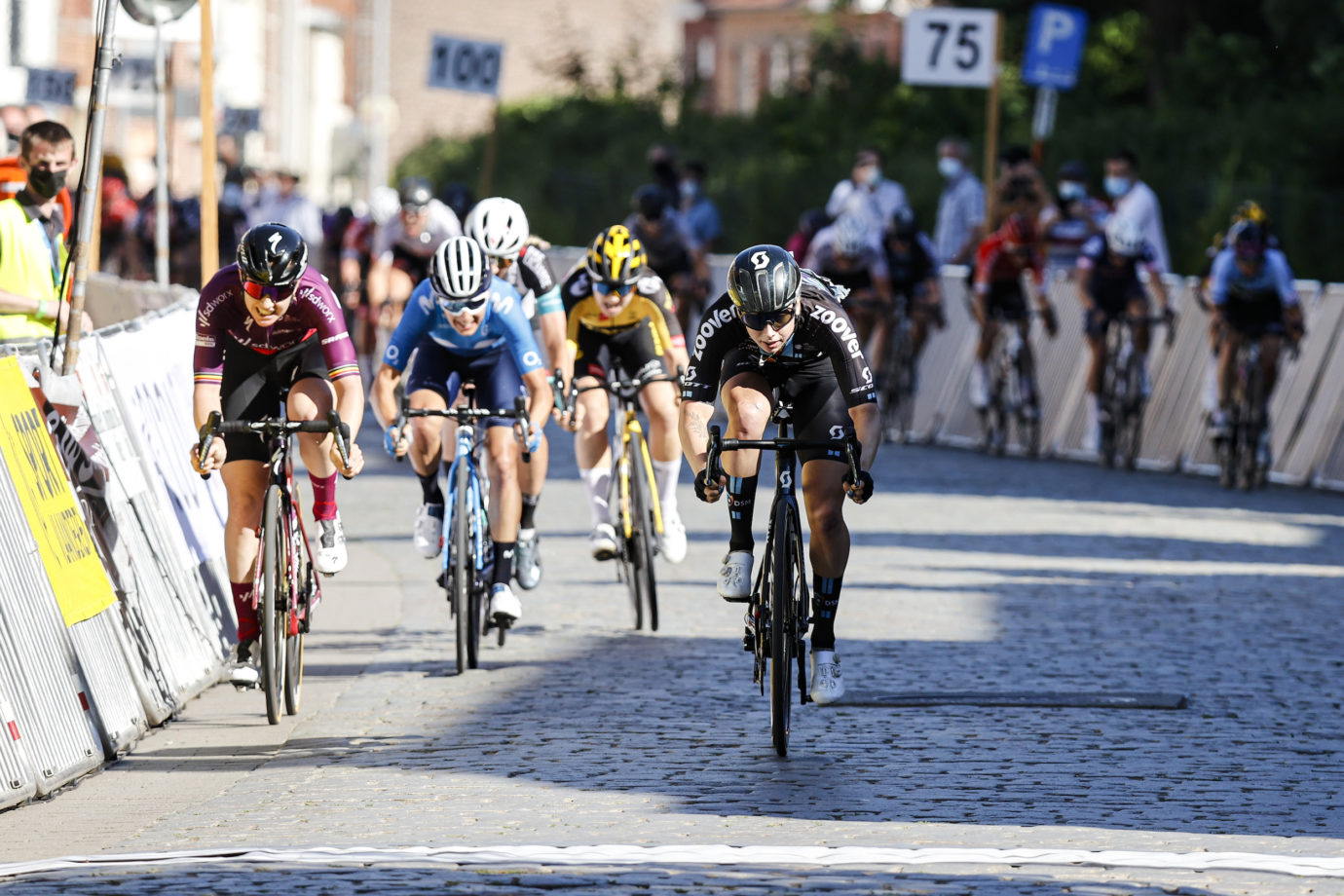 In the dangerous and cobbled final, Guarischi , well supported by her teammates, was able to keep up with the fastest, surpassed only by Wiebes (DSM, 1st) and D'hoore (SDW, 2nd). It is the second visit to the podium this season, after her 2nd place in the Vuelta CV Féminas.
Cover image (c): Photo Gomez Sport