THE STREAK OF THE EUROPEAN CHAMPION CONTINUES
ONLY ANNA VAN DER BREGGEN (SDW) COULD WITH THE DUTCH MOVISTAR TEAM IN GIPUZKOAN LANDS, AFTER A GOOD ESCAPE FROM SHEYLA GUTIÉRREZ, WHICH EARNED HER THE COMBATIVITY AWARD.
A truly luxurious podium for the third edition of the City of Eibar GP , which premiered this Sunday category UCI 1.1 with 119 km of demanding route in Guipúzcoa, passing the heights of Udana and Itziar before facing the hard Usartza (4 km at 9%) on the way to the legacy in the mythical Sanctuary of Arrate. Annemiek van Vleuten (Movistar Team) finished 2nd, after Anna van der Breggen (SDW) and ahead of Elisa Longo Borghini (TFS) , in her third appearance in the drawer of the week after first and third places harvested in the classics of Navarre.
Van Vleuten focused her efforts on the final climb and had good support from her five teammates, with Sheyla Gutiérrez – winner of Combatividad – leading the march for a long time in an escape hunted at the gates of Eibar (-8 km) and some Paula Patiño and Katrine Aalerud who picked up the pace and prepared the ground for Annemiek's attacks on Usartza, both quickly countered by a Van der Breggen that put land from half a mile from the top.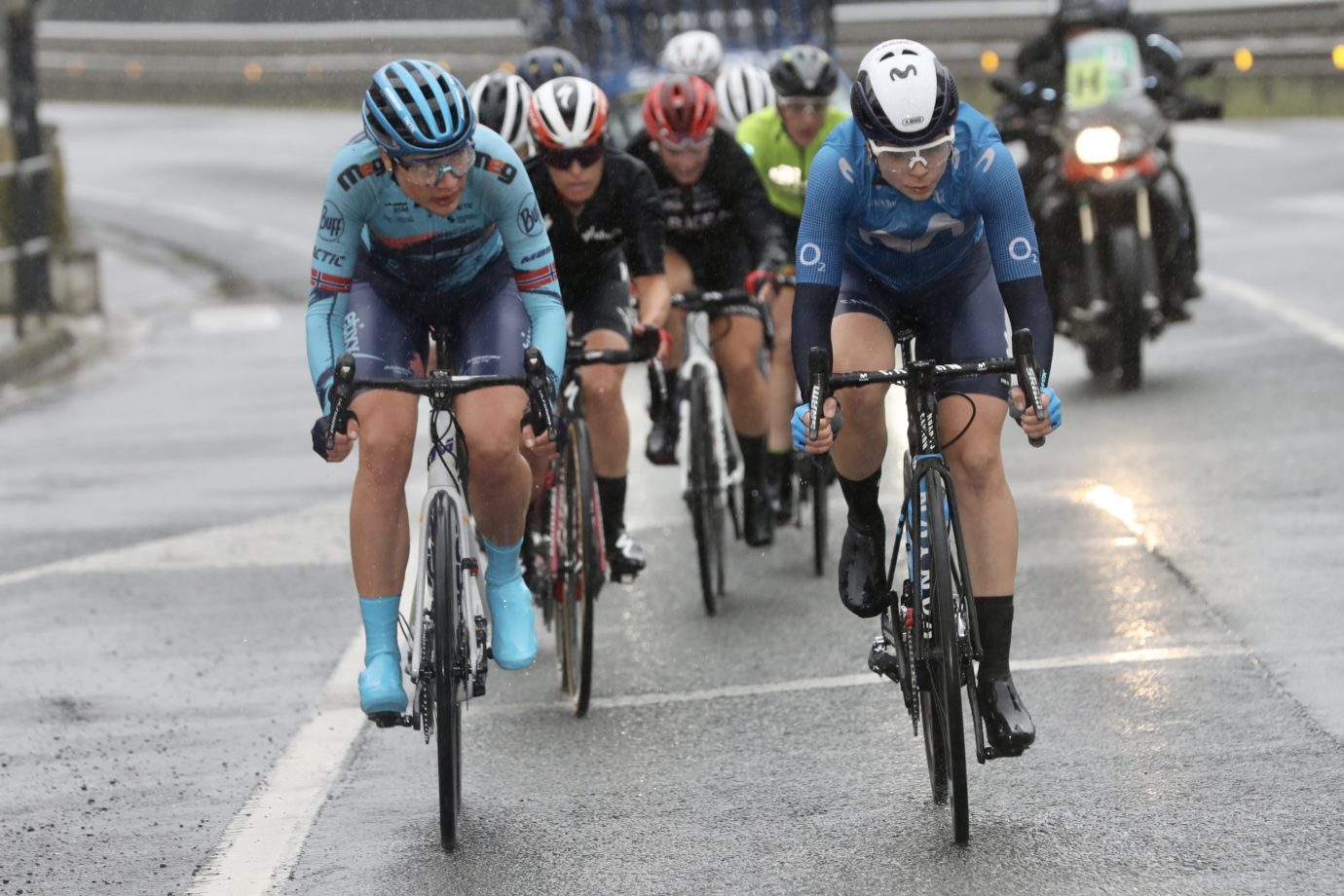 Thus continues the streak -more than twenty races, all but one, in the top-ten for telephone calls in 2021- in the privileged places for a Movistar Team that will compete next week at Durango Saria (Tuesday 18) and in the Vuelta a Burgos (Thursday 20 – Sunday 23), which will take place for the first time within the UCI WorldTour.
STATEMENTS / Annemiek van Vleuten:
"It was very nice to race in Eibar with this arrival in Arrate. It was the first time I finished here and I thank the organizers for betting on these tough high finishes, which are so rare in women's professional cycling. The truth is that everyone has made it a very tough race; The final climb was not expected, it was a very tactical race and the breakaway and the rain made everything more difficult. I have given everything I had, and the team as well; very happy to continue seeing Sheyla growing and also with the attitude of the team. Van der Breggen? He was smarter than me in that final and I congratulate him on his well-deserved victory ".
Cover image (c): Photo Gomez Sport